About Us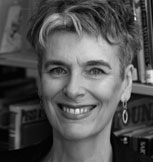 What we do
We have one goal: to help our clients make and sustain the positive changes they seek–in themselves as professionals, in their schools, and in their students.
We do this by providing truly excellent staff development and consulting on the most current and pressing needs of general and special education teachers, administrators, and paraprofessionals, preK-12.
Cristia Lesher founded the company in 2003. Our vision has always been two-fold:
Make it easy and convenient for schools to provide great training and consulting on their own premises.
Do this by providing talented speakers and consultants who are practical, school-minded, and highly accomplished, and who are great teachers themselves–learned, challenging, exciting, exacting…and warm and entertaining.
We understand how critically important the work we do is. We are working with educators, people who have the opportunity to shift the world. Therefore, first and foremost, we are here to support you and help you, every single day.
Who we are
Cristia Lesher, President
Brian Balke; Polly Bath; Carol Kosnitsky; Tom Schersten, Consultants and Speakers
Alice Bradeen, Education Services Coordinator
Ann Ireland, Executive Assistant
Vanessa Defosses, Media Director
Victoria Bassick, Administrative Assistant
Dan O'Donnell, Graphic Design
The Complete Website, Website Implementation