The Great Paraprofessional: Behavior Management Skills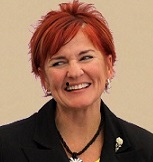 This one-day training focuses on important behavior management skills needed by today's paraprofessionals who are often faced with significant behavior challenges.
Participants will learn strategies that are effective in the inclusive general education classroom as well as in special education settings.
This workshop will address three key components of managing and changing behavior:
What proactive steps can a paraprofessional take to reduce the occurrence of behavior difficulties?
What responses will help most students to quickly make better behavior choices?
What should a paraprofessional do when behavior is disrupting instruction?
Participants will learn skills they can take back to the classroom, use the next day, and share with their colleagues.